Prominent Places To See In Ajanta Ellora
January 23, 2020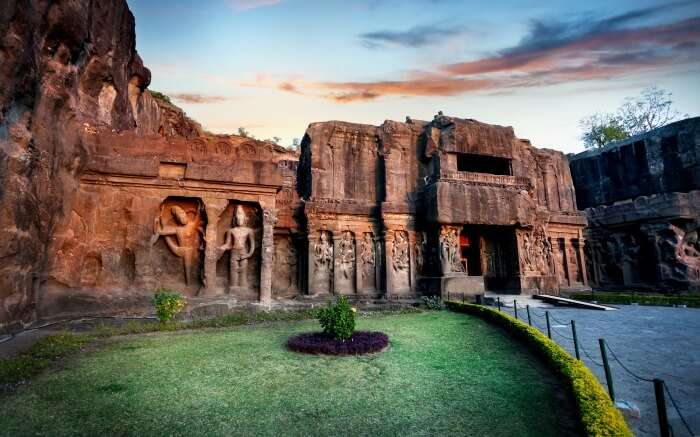 Ajanta and Ellora caves are embodiments of impressive artistic that prevailed in the bygone era. A specimen of ancient rock-cut caves, which are located near Aurangabad in the state of Maharashtra, India are embellished with splendid sculptures, paintings, and frescoes. It houses Buddhist monasteries as well as Hindu and Jain temples. Recognized as a UNESCO world heritage site, these hand-carved caves were built by Indian rulers who existed in that ancient era.Plan a trip to this marvelous location and find out some interesting facts about Ajanta Ellora caves. Other than that the popular sites that you can discover here are listed below.
Ajanta Caves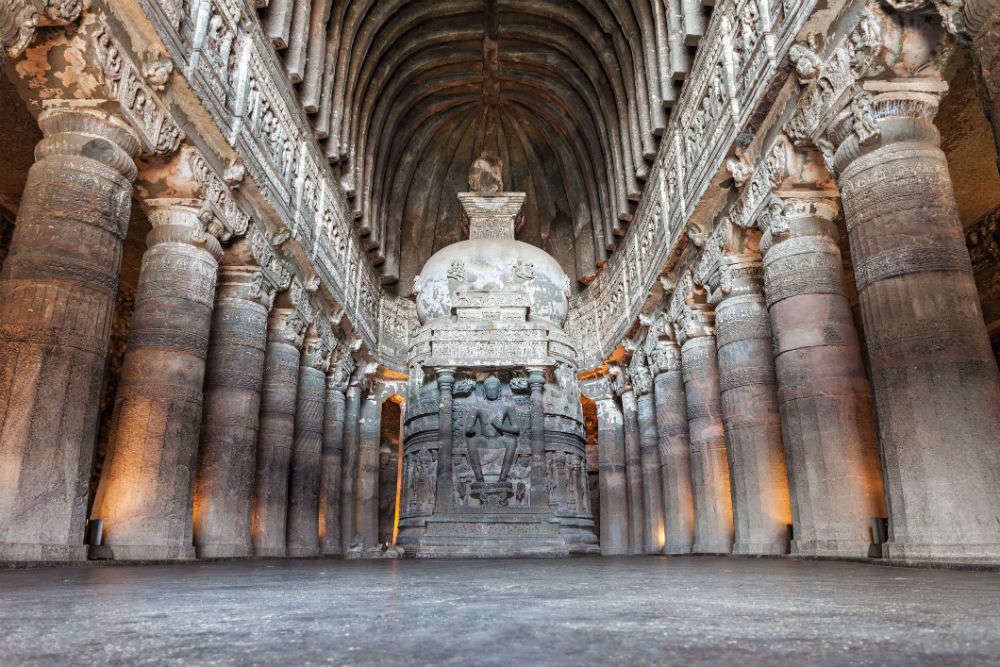 Listed on the UNESCO world heritage site it is located around 99 km from the town of Aurangabad. The site is a display of Buddhist culture in a form of sculptures and paintings that is a depiction of the Jataka tales. It is home to 3 rock-cut Buddhist Caves that exist from 2nd century BC and 650 CE. These caves were used as a place to relax by Buddhist monks due to the serene environment it offers. Discovered by a British hunting officer in 1819 it has now become a popular tourist site.
Grishneshwar Temple
It is one of the 12th Jyotirlingas and UNESCO world heritage site, which is located in Ellora. Dedicated to Lord Shiva it was built during the 13th Century. It has been rebuilt twice because the original temple was destroyed by the Mughals. The temple architecture is remarkable that takes inspiration from South Indian Style. The rising tower of the temple is carved beautifully which is the traditional pattern uses in many places of worship. Covered in red stone the walls of the temple displays a legend of Lord Shiva. It is a must-visit site on the Ajanta tour.
Ellora Buddhist Caves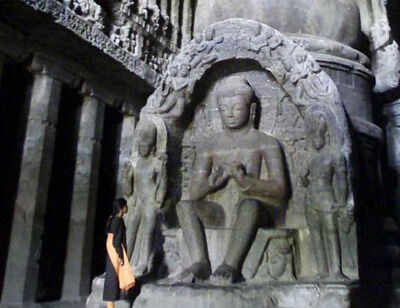 It has 12 Buddhist Caves that mostly comprises of viharas or monasteries. The inside of the cave is home to numerous monasteries that have shrines that are carved with paintings and sculptures of Buddha. Chaitya hall Cave 10 is the prominent Buddhist cave that features a cathedral-like stupa hall, which is called as chaityas. In the midst of this cave, there is a 15-feet high statue of Buddha, which is a remarkable sight to look at.
Jain Caves Ellora
There are 5 in number and testimony to Jain legacy and heritage in India. From number 30 to 34 these caves are placed at a distance of hundred Yards. Dating back to the 9th and 10th centuries, these caves belong to Jain, a sect that is called Digambara. The cave comprises of a hall called Samavasarana, which was used by Tirthankara to sermonize the devotees.If you are looking for an exciting trip to Ajanta Ellora caves make sure you visit all the above popular places. The best time to visit will be from November to March when Aurangabad experiences pleasant weather that is good for exploring the sights. You can avoid visiting Ellora caves on Tuesdays and Ajanta caves on Mondays as they are closed for tourists' visits.